College Professor: Supreme Court Justice Scalia a 'ranting old man'
A professor at the University of Colorado on Monday responded to the Supreme Court's landmark immigration ruling by dismissing Justice Antonin Scalia as a "ranting old man," in retribution for his conservative dissent.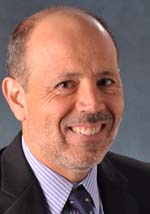 Paul Campos, a professor of law at the University of Colorado - Boulder went on to suggest that "degeneracy" brought on by Scalia's old age, 65, had polluted his judgment.
"In his old age [he has] become an increasingly intolerant and intolerable blowhard: a pompous celebrant of his own virtue and rectitude, a purveyor of intemperate jeremiads against the degeneracy of the age, and now an author of hysterical diatribes against foreign invaders, who threaten all that is holy," wrote Campos in the op-ed published in the liberal web magazine Salon.com.
Campos was not the only professor to go on offensive as the Supreme Court prepares to finish it current turn with a historic ruling President Obama's health care mandate.
Adam Winkler, a constitutional law professor at UCLA, suggested in an interview with Talking Points Memo that had gone crazy or "finally jumped the shark."
"He claims to respect the founding fathers, but his dissent channels the opponents of the Constitution," said Winkler.
He added in a column that the "conservative justices were openly hostile" to the "Obama administration's position."
Other professors reacted with similar views to the decision which struck down part of the state of Arizona's controversial immigration policy.
In a comment to the The Nation, Georgetown Law Professor David Coyle said that the Arizona immigration law was designed to "make life miserable for immigrants" and that "we can and should celebrate the decision for the roadblock it has erected to the state law anti-immigration movement."
David Weber, Professor of Law at Creighton University, said that Scalia was very "acerbic" and that his opinion is "really a red herring to muddy the argument and somehow upset the populace."
Follow the author of this article on twitter: @oliverdarcy