Meet the California students and profs who say Hamas are 'freedom fighters,' not 'terrorists'
'We join a growing international chorus of voices holding the Zionist Israeli government accountable for the violence that we have witnessed over the last several days.'
Campus Reform
October 24, 2023, 11:15 am ET
Students, academic workers, alumni, and staff affiliated with Ethnic and Gender Studies programs from several campuses within the University of California system (including UCLA, UC Berkeley, UC San Diego, and UC Irvine) recently signed a letter condemning the university system for not standing with Palestine and blaming Israel for the Oct. 7 Hamas terror attacks on Israel
"As we witness the atrocities taking place in occupied Palestine, many of which have been ongoing for the last 75 years, we have watched as our campus leadership continues to ignore and/or disparage the struggle of Palestinian people for liberation and against their annihilation," the letter reads. "We condemn in the strongest possible terms the UC's failure to create a safe environment for Palestinian students and their supporters."
[RELATED: Vanderbilt 'wokescientist' defends 'any means necessary' from Hamas]
The letter then pivots to discuss the state of Israel directly—blaming it and holding it entirely responsible for the unfolding of violence that began with the Oct. 7 Hamas terrorist attacks against Israel itself.
"More specifically, we join a growing international chorus of voices holding the Zionist Israeli government accountable for the violence that we have witnessed over the last several days," it states.
The joint letter, signed by over 50 students, faculty members, student organizations, and alumni, takes aim at slaughtered Israeli civilians.
[RELATED: MARSCHALL: Nazis forbade my Jewish grandfather from journalism. Now this prof wants to kill me for being a Jewish journalist]
"We strongly condemn the University of California's attempt to reproduce Western media's narrative of ongoing violence in Palestine," it says. It continues to state that this "includes the victimization of Israeli women and children to manufacture consent for intervention and further violence against Palestinians."
"We urge the community to practice critical media literacy when consuming mainstream media stories of violence against women and children committed by Palestinian resistors which serve to frame Palestinian freedom fighters as evil, monstrous 'terrorists,'" it continues.
"These justifications are ahistorical and erase the violence that racialized women and children face daily under occupation. Similarly, to globally label Palestinian rebels as rapists marginalizes a real, ongoing pattern of gendered violence against Palestinian women by Israeli Defense Forces as part of its ongoing occupation for the past 75 years. Are Palestinian women and girls not worthy of empathy, too?"
Campus Reform identified 30 professors, graduate students, PhD candidates, and student researchers who have signed their names to the letter. They are as follows:
University of California, Santa Barbara
William I. Robinson: UCSB Distinguished Professor of Sociology

wirobins@soc.ucsb.edu
(805) 893-5607
Bri Reddick: UCSB Graduate Student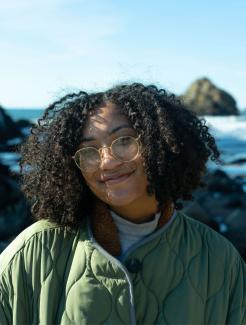 bri@umail.ucsb.edu
Kimberly Soriano: UCSB Graduate Student
Kristian E. Vasquez: UCSB Graduate Student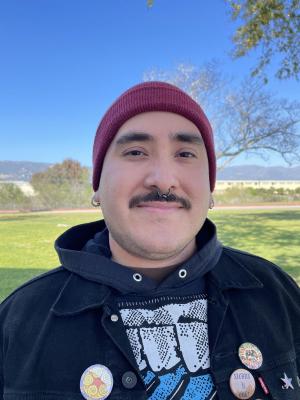 kevasquez@ucsb.edu
Alex Mireles: UCSB Doctoral Student


mmireles@ucsb.edu
Milla Wu: UCSB Undergraduate Advisor


millawu@ucsb.edu
(805) 893-7624
Cristina Awadalla: UCSB Graduate Student

cawadalla@ucsb.edu
Maile Young: UCSB Graduate Student

maileyoung@ucsb.edu
Paul Kim: UCSB Graduate Student

paulkim@ucsb.edu
Zach McLane: UCSB Graduate Student

zmclane@ucsb.edu
Emma Schuster: UCSB Graduate Student

eschuster@umail.ucsb.edu
University of California, Los Angeles
Maga Miranda: UCLA PhD Candidate

magalintzin@ucla.edu
Jorge Cruz: UCLA Graduate Student


jcruz92@ucla.edu
Sophia Sambrano: UCLA Graduate Student

sophsamb@ucla.edu
Dylan Kupsh: UCLA Graduate Student

dkupsh@cs.ucla.edu
(925) 788-1865
Maritza Geronimo: UCLA Graduate Student

mgeronimo1@ucla.edu
University of California, San Diego
Radhika Marwaha: UCSD Graduate Student
rmarwaha@ucsd.edu
Muhammad Yousuf: UCSD Graduate Student

syousuf@ucsd.edu
Liliana Sampedro: UCSD Graduate Student


lsampedr@ucsd.edu
Josh Bender: UCSD Graduate Student


j2bender@ucsd.edu
University of California, Riverside
Sneha George: UCR PhD Student


snehaelizabethh@gmail.com
University of California, Berkeley
Isabella Garcia: UCB Graduate Student


isabellagarcia@berkeley.edu
Larissa Nez: UCB Graduate Student

larissa_nez@berkeley.edu
AJ Kurdi: UCB Graduate Student


kurdi_aj@berkeley.edu
University of California, Irvine
Rosie Sanchez: UCI Graduate Student

rosies@uci.edu
Annie McClanahan: Associate Professor, English School of Humanities at UCI

annie.mcc@uci.edu
University of California, Santa Cruz
Rosa Navarro: UCSC PhD Student

rmnavarr@ucsc.edu
Anjie Sijun Lou: UCSC PhD Student


anslou@ucsc.edu
(425) 286-5269
University of California, Davis
Willa Smart: UCD Graduate Student


wsmart@ucdavis.edu
Sam Fuller: UCD Graduate Student Researcher

sjfuller@ucdavis.edu