Leftist comedian Bill Maher calls political correctness a 'cancer' (VIDEO)
Liberal comedian Bill Maher has been a frequent critic of political correctness and "snowflake" culture on the left.
In a CNN interview Monday, the HBO host called political correctness a "cancer on progressivism."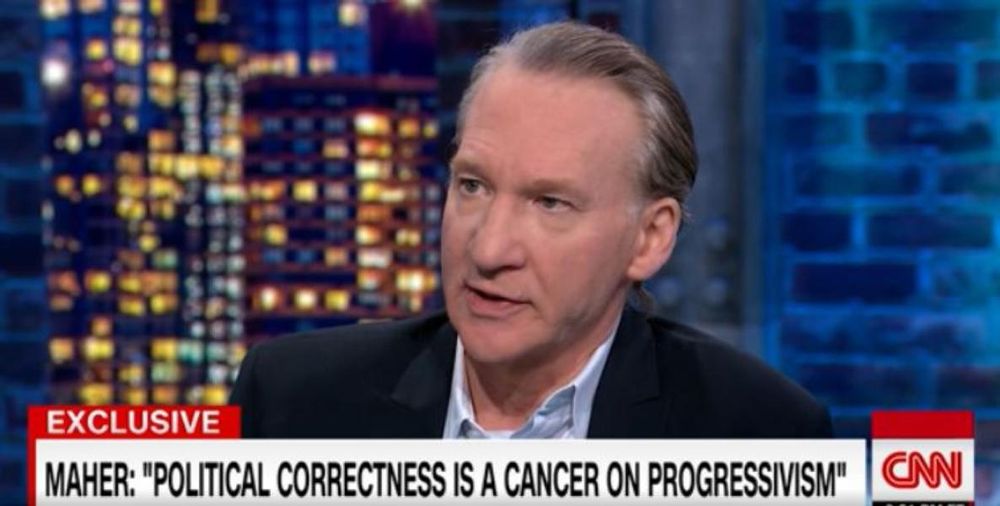 Trending
Could not load trending articles
Liberal comedian Bill Maher blasted political correctness during a CNN interview Monday night, calling it a "cancer on progressivism."
Maher, host of the HBO show Real Time with Bill Maher, has been an outspoken critic of both the right and the left, although he identifies as a progressive and caucuses with the Democrats. But that doesn't stop him from frequently criticizing his own party, which he told CNN's Chris Cuomo "they need going after, they need some tough love."
[RELATED: Leftist comedian Bill Maher: 'Nothing is free...Neither is college']
Maher said that Democrats "don't help themselves a lot," particularly when it comes to "political correctness."
WATCH:
[RELATED: Bill Maher blasts 'fragile' Millennials who need 'trigger warnings and safe spaces']
"I think a lot of this far-left political correctness is a cancer on progressivism. I think when you talk to Trump supporters, they are not blind to his myriad flaws, but one thing they always say is 'he's not politically correct,'" Maher said. "I don't think you can overestimate how much people have been choking on political correctness and hate it. There were two studies about this recently...the vast majority of liberals in this country hate it. They think political correctness has gone way too far. No one likes to be living on eggshells."
Maher is no stranger to attacking political correctness or "snowflake" culture. Earlier this year, for example, he said that cultural appropriation "was just made up." He's also recently gone after "fragile" millennials "who need cry rooms and trigger warnings and safe spaces."
Follow the author of this article on Facebook: @JonStreetDC and Twitter: @JonStreet