OPINION: 21 bizarre things I heard while at a recent progressive student conference
1. On the reverse side of an ad for "The Great American Condom Campaign" was the phrase "do it for your country."
2. "When Republicans say they are not for lowering student loans, they are really saying 'we are for profiting off the backs of students so we can protect the banks.'" - Senator Elizabeth Warren
3. "Conservatives are converting our democracy into an oligarchy and plutarchy." - Representative Keith Ellison
4. Students should "remind Obama that he can sign an executive order to make all workers who are working through federal contracts get minimum wage." - Representative Keith Ellison.
5. Alluding to DOMA: "That ugly, dirty anti-marriage amendment."
6. By trying to repeal ObamaCare, Republicans are saying your health doesn't mean snot to them." - Representative Keith Ellison
7. "The University of Phoenix is working with the Koch Brothers to buy newspapers and bury the issue of student debt." - Chris Hicks, a Jobs With Justice student debt campaign organizer
8. "Wall Street is one of the big webs which connects all of our problems." - Chris Hicks, a Jobs With Justice student debt campaign organizer
9. "Mitt Romney was the poster child of how the economy should not work." - Lori Lodes, president of Center for American Progress
10. "Science is a bad word among conservatives." - Michael Linden, managing director for economic policy at Center for American Progress
11. "Conservatives lost the marriage equality argument ten years ago -- they just didn't know it yet." - Michael Linden, managing director for economic policy at Center for American Progress
12. "American unions are central to a strong middle class." - Lori Lodes, president of Center for American progress
13. "Let's increase taxes on rich people, like hedge fund managers, that'll easily make 51 billion dollars and cover our student loan debt." - Student at media messaging training
14. "Tuition shouldn't be allowed to increase if the unemployment rate does too." - Student at media messaging training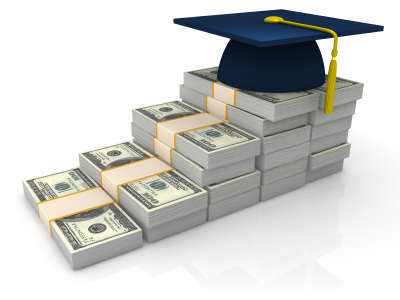 15. "Schools should be required to give you a job upon graduation." - Student at media messaging training
16. "Single women earn less than married women because of race and education injustice." - Alex Wagner, MSNBC host
17. "We are talking about one of the most radicalized Republican parties ever. Republicans who are okay with stripping the Farm Bill of food stamps." - Amy Dacy, executive director of EMILY's list
18. "Obama ran to make government cool again." - Aneesh Chopra, former first chief technology officer
19. "Find the reddest states in the deepest South, where students are the most exploited, take some model legislation and force bad, crazy Republican Tea Partiers to have to respond to that." - Chris Hicks, a Jobs With Justice student debt campaign organizer
20. "We have to acknowledge that student debt is a racial justice issue, because people of color are specifically targeted for high interest rate by companies like Sallie Mae." - Student during Breaking Free from our Student Loans Policy breakout session
21. "Do you know how much they pay for college in France? Zero. I don't think we should be paying for college at all. We're paying for school to help big companies make a profit -- they should be paying for us." - Austin Thompson, millennial coordinator for Service Employees International Union
Follow the author of this article on Twitter: @Macaela_